Senior Member
Join Date: Nov 2013
Posts: 1,016
Mentioned: 0 Post(s)
Tagged: 0 Thread(s)
Quoted: 267 Post(s)
(Thread Starter)
Australia Adds a Lexus RC F to Its Police Force
---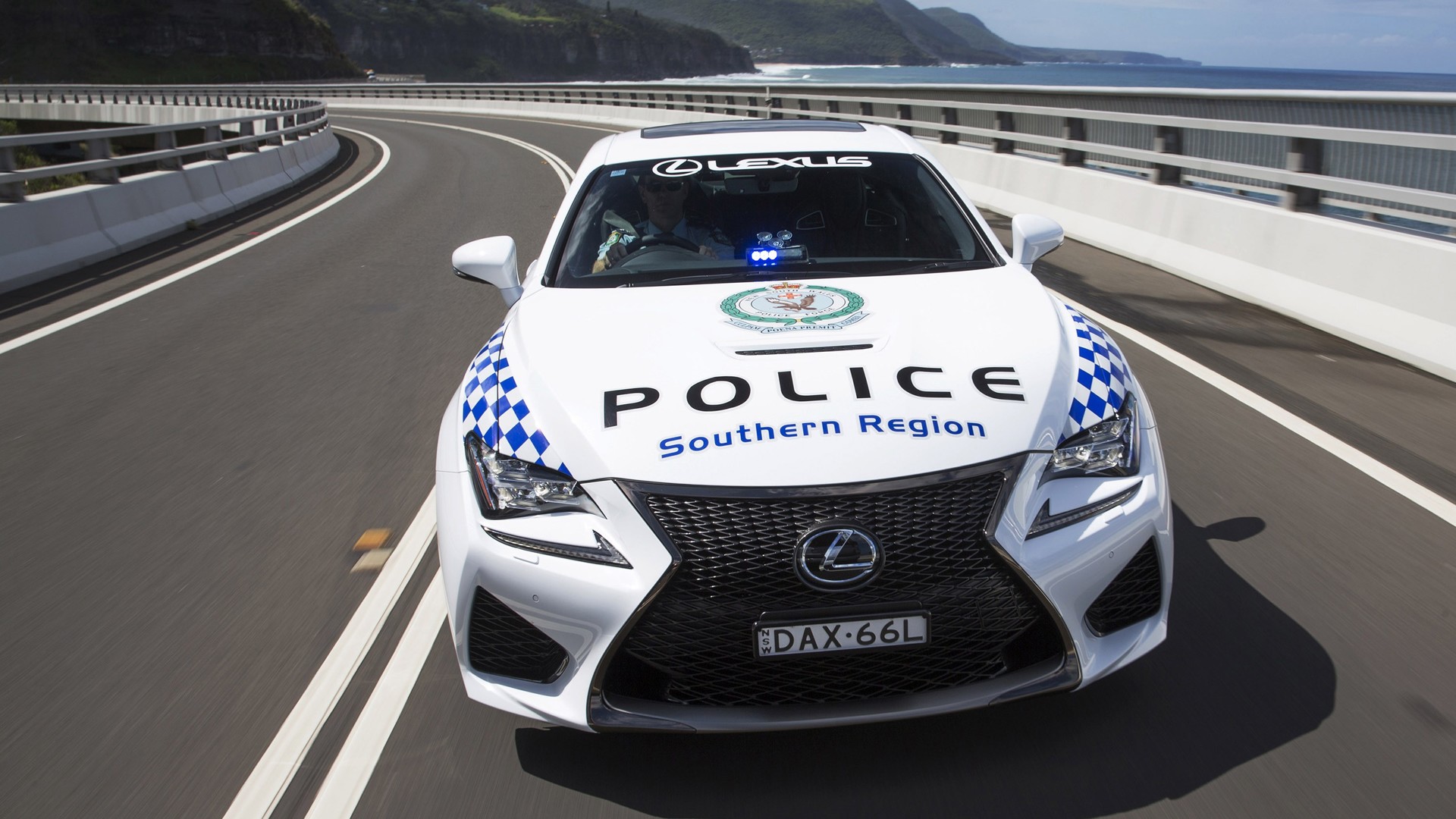 The New South Wales police department in Australia has purchased a Lexus RC F to act as a multi-purpose vehicle.
This particular RC F made its public debut last weekend during the Bathurst Six Hour where it was a race control vehicle. It will be shown at various motorsport events and static displays at community events in the future.
Quote:
Most of the time, the RC F will be operated by the NSW Police's Southern Region and according to Lexus Australia chief executive Peter McGregor the car will play an important role to promote safety on the roads. Itís certainly going to attract a lot of attention with its aggressive design and a throaty sound provided by the naturally-aspirated 5.0-liter V8 467-hp engine.
Very cool, but still lagging behind the Dubai police fleet.
Lexus RC F joins Australia's NSW Police Force | Motor1.com
Senior Member
Join Date: Jul 2014
Posts: 354
Mentioned: 3 Post(s)
Tagged: 0 Thread(s)
Quoted: 66 Post(s)
Smart move since this is just about the most reliable a sports coupe can get and when it comes to being a service vehicle that's extremely important. Hopefully what we hear about it won't stop here, Lexus following up with how that police department experienced the RC-F will do the brand some good, if it's good as a police service vehicle, it will be good for just about any regular civilian.

You think they'll add a GS-F to their fleet?
Senior Member
Join Date: Nov 2013
Posts: 1,016
Mentioned: 0 Post(s)
Tagged: 0 Thread(s)
Quoted: 267 Post(s)
(Thread Starter)
I don't understand the purpose of police/ government buying luxury vehicles. Maybe they need fast vehicles in order to keep up with civilians who have fast vehicles. Why not get vehicles that can keep up but don't go over the top with luxury features? I'd be a little upset as a tax payer.




Posting Rules

You may not post new threads

You may not post replies

You may not post attachments

You may not edit your posts

---

HTML code is Off

---